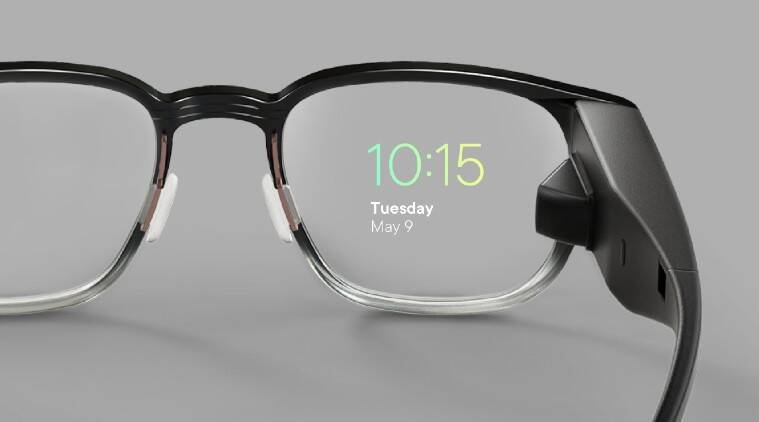 The wearable was seen as a spiritual successor to the equally ill-fated Google Glass, only with a higher-quality display and the appearance of a conventional pair of glasses, albeit with some additional bulk. The glasses had Alexa voice assistance, were controlled by a ring worn by the user, and their size was customized for every buyer to ensure a comfortable fit.
The North Smart glasses' technology generally works well. They pair over Bluetooth to your phone and act like any other wearable. They show notifications, can call an Uber, and have Alexa built in. They're controlled through a ring called the Loop, which is both a joystick and a button. The Focals won't replace your phone, however; they are merely an accessory for it. Both the glasses and Loop charge through a special case and proprietary system. That case charges over USB-C, but it should be set up somewhere permanently because the glasses and Loop require nightly charging, which I sometimes forgot to do. Plus, the case is bulky, and you won't want to carry it around with you. I got about a day's worth of use out of the glasses, but they'd die the next day without an overnight charge.
As far as comfort, the North Smart glasses are heavier than what I'm used to wearing, and even though they're plastic frames, they have nose pads that can be uncomfortable. I found myself wanting to take them off to give my face a rest. The picture that the laser produces, which is 300 x 300 pixels, was clear enough for me to make out at home or in the office. They don't work outside during the day, which is why North gives users clip-on sunglasses to go with them. The sunglasses made me feel even nerdier. They sort of look like Neo's from The Matrix, but not as retro cool.
The North Smart glasses mirror your phone's screen and allow you to interact with Amazon's Alexa assistant. You can ask Alexa a question, control your smart home devices, or set a timer through the glasses' display. The speaker and microphone in the Focals also let you control music playback. If you're the type of person who has every app's notification enabled, you'll want to adjust that.